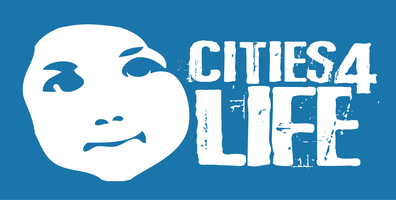 Cities4Life is pleased to announce the brand new Cities4Life chapter in SoCal! We are excited to be replicating C4L in this region of the nation.
If you live in the SoCal area, you are invited to join the official kick-off celebration as the Riverside-San Bernardino-Montclair-Pomona Metropolitan Area Chapter joins Cities4Life National with special guests Ray Comfort and David Benham. Attend to learn how your family, church, business or ministry can be involved in this local effort to bring LIFE to our region.
Cities4Life will seek to transform the culture of death brought about by abortion in our cities to a culture of LIFE by uniting and supporting grassroots, Gospel-centered ministries, families, and individuals dedicated to proclaiming the love of Jesus Christ and providing prayer and tangible support to abortion-minded mothers at local abortion centers and through the Life Network of ministries joining with our volunteers to offer counseling, education, and tangible support to mother's choosing LIFE.
Our event is not about raising money, hearing a nice speech, or simply networking with other believers…It is about mobilizing the church into action in a new way to save babies lives. We will gather at the new Chaffey College Chino Community Center in the heart of Chino for a short program followed by coffee and desserts.
Ray Comfort is a best-selling author and co-hosts the award-winning television program, "The Way of the Master" with Kick Cameron out of Bellflower, California. The show is seen weekly in 123 countries. He has spoken on the subject of atheism at Yale and other prestigious universities, debated on ABC's Nightline and written over 60 books.
David Benham is co-founder of Cities4Life in Charlotte, NC. He is an entrepreneur and a former professional baseball player who believes the marketplace is a powerful venue to impact lives and integrate your faith. He will share the mission and vision of Cities4Life and how the group has saved over 1,648 babies from death since 2008.
"Cities4Life is more than I expected it to be", said Alex Kendrick, Pastor and filmmaker at Sherwood Pictures, "They link ministries and organizations together in a way that not only strengthens them individually, but doubles the impact collectively! I am now a raving fan and supporter of Cities4Life and cannot wait to see how God uses this ministry to advance His kingdom!"
God created each of us with skills, talents and spiritual gifts uniquely designed to serve in His Kingdom. Join the kick-off of Cities4Life's first Southern California chapter to learn where you and your family can use your gifts to help bring LIFE to the cities in our region.
May 10th 7pm – 9pm
Chaffey College Chino Community Center
Tickets available HERE